We Provide 10 years of free education
We offer a decade of free education to the most underprivileged children in rural Pakistan, a region where our literacy rate ranks a startling 172nd globally, lagging even behind Nigeria. Moreover, we empower hundreds of women annually through cost-free skills training. Our curriculum encompasses vital skills such as IT and computer literacy, sewing, self-defense, and health education, among others.
But our mission extends beyond education and skills training. We serve as a strong defense against child labor and child marriages, ensuring that young girls as tender as thirteen are shielded from these harrowing realities. By supporting us, you become a beacon of hope in the fight for equality in rural Pakistan. Join our cause and stay updated on our transformative work through our social media channels on Facebook, Twitter, and Instagram. Together, we can make a real difference in the lives of these deserving individuals.
Your support is pivotal in our ongoing mission to empower, uplift, and educate women and children!
Our vision is simple yet profound: we aspire to grant every girl unfettered access to education, enabling them to forge their unique identities and command respect. We yearn for them to bask in the warmth of love and admiration, to be fortified with the ability to sustain themselves and their families, and to revel in the embrace of equality that every human being deserves on this planet. This noble pursuit hinges on education and equal opportunities.
Today, we implore you to join us in this endeavor by contributing, ensuring that we can sustain our commitment to empowering, educating, and uplifting the women and children of rural Pakistan. Your generosity is sincerely appreciated. Thank you wholeheartedly for your support!
"Currently the sixth most populous country in the world with 212 million people, Pakistan is characterized by one of the highest population growth rates worldwide outside of Africa. Even though the roughly 2 percent rate is now slowing, the country's population is estimated to reach 403 million by 2050 (UN median range projection). There are more young people in Pakistan today than at any point in its history, and it has one of the world's largest youth populations with 64 percent of Pakistanis now under the age of 30. Consider that Karachi is projected to become the third-largest city in the world with close to 32 million people by the middle of the century.
Perhaps most strikingly, Pakistan has the highest number of out-of-school children worldwide after Nigeria: Approximately 22.7 million Pakistani children age five to 16—44 percent of this age group—did not participate in education in 2017. As shown in the table below, attrition rates increase substantially as children progress up the educational ladder."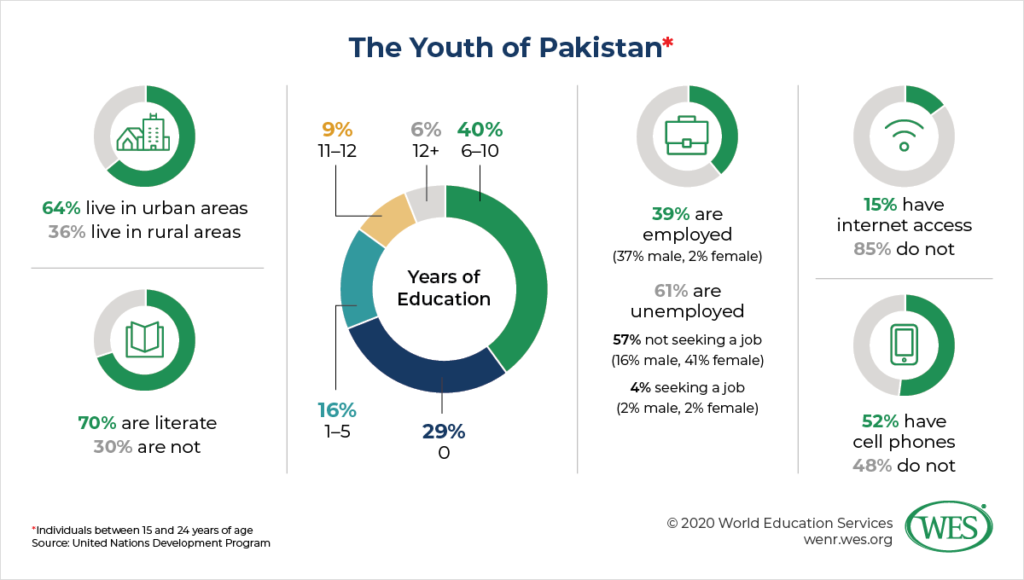 Natural Disaster Relief + COVID
What ZWEE Foundation did about natural disasters and covid from 2020 to 2022
We reached out to the affected areas and we distributed school supplies to 100 children and food supplies to 100 families for our natural disaster relief program. 
During 2020 to 2022 we gave 2,000 families food supplies and we helped get 1,800 people vaccinated. For this Sister Zeph and ZWEE Foundation were recognized by USAID.